Diversity Arts Network  

New Projects  

Tues Jan 28th, Whitstable, 2-4pm
The Horsebridge Arts Centre, 11 Horsebridge Road, Whitstable CT5 1AF
Wed Feb 12th, Gravesend, 2-4pm
The Woodville, Woodville Place, Gravesend DA12 1DD
Wishing all our members a Happy and peaceful 2020 and looking forward to seeing you at one of these DAN sessions.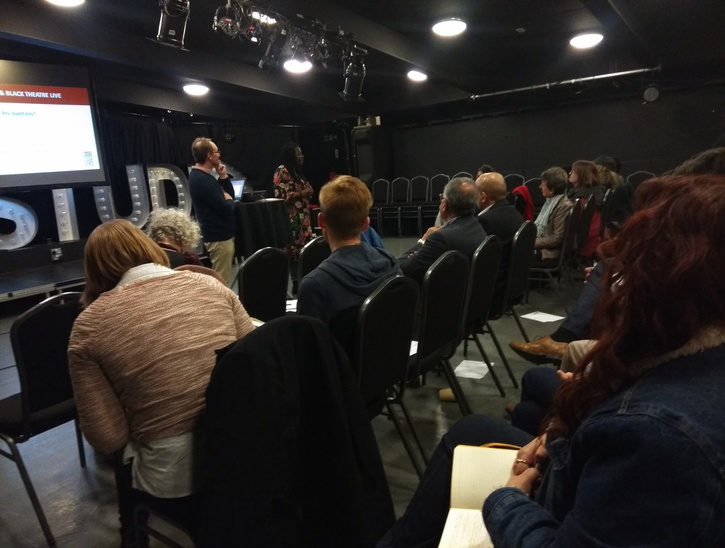 Calling all local creatives, performers, producers, artists, designers, writers,  arts organisations, diverse community groups, museums and libraries.  The Diversity Arts Network is seeking to develop 3-4 new projects and commissions using local artists, arts organisations and venues in partnership with  DAN consortium members.  

DAN has been awarded funds from the Arts Council to develop its membership consortium in the South East.  As part of this we will be undertaking a mapping of all local organisations and artists including arts and community organisations, museums, libraries and any other relevant networks.  We will be gathering information on projects that members have been involved in that link to the diverse sector and the challenges that they have faced.  

DAN will share learning from this research,  and explore opportunities for partnerships and collaborations with NPOs and non NPOs locally, nationally or both.  Conclusions from the research will form the basis of a future local strategy that will result in more consistent and dynamic programming, partnerships and collaborations of diverse artists and arts/cultural organisations. 
Overall the data will provide the Network with a valuable resource and  recognised position in the locality as a body taking a central role in contributing to the Creative Case.
This data collected will include information on venues, performances spaces and  promotors/bookers across the region with potential to work with, support and programme artists from culturally diverse backgrounds.  The mapping will be used to more accurately access the art-form types and ranges of experience of diverse artists and arts/cultural organisations in the region.

If you are interested in being part of DAN and developing new partnerships, projects and commissions with local artists and organisations we would be interested in hearing from you. 
There will be opportunities for all attendees to talk about their projects and to network.  
A light lunch will be provided from 1.30pm. 
We would like to thank The Horsebridge Arts Centre and The Woodville for their support in co-hosting these sessions with us. 

Please register on Eventbrite at:
https://www.eventbrite.co.uk/e/diversity-arts-network-meeting-jan-28th-2020-tickets-84761061617

https://www.eventbrite.co.uk/e/diversity-arts-network-meeting-wed-feb-12th-2020-tickets-88663297309

http://www.equatorfestival.com/diversity-arts-network/